2021年度
NJE3
オンライン概論
上木 翔太
Hokkaido University, Graduate school of Engineering, Master1
Period:7th December 2020~18th December 2020
2020年度基礎科目(オンライン)
I participated in the RJE3 program training last year and actually went to Khabarovsk, Russia. In the Khabarovsk training, I experienced various activities such as presenting the results of my treatise, excursion in the field, and interacting with Russian students. Above all, it was my first time to go to Russia, so all the experiences were fresh and the time passed in no time. In that process, I was able to experience a completely different way of thinking and culture from Japanese students, and I was looking forward to communicating with them again in this introduction.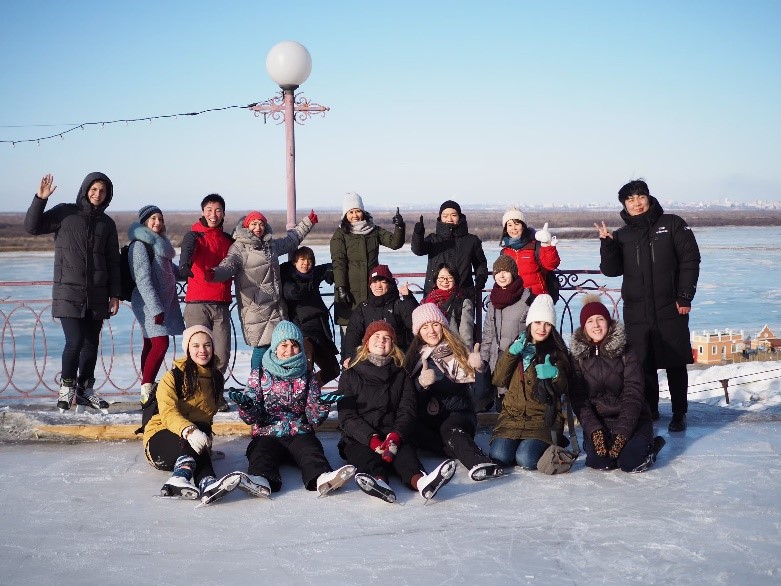 In this introduction, I was required to take eight lectures and make a five-minute presentation video with Russian students on one of those topics. By taking the lectures, all the lectures were very interesting and I was able to think about things from a broad perspective. In particular, I would like to comment on the lecture that left an impression on me.
One is a lecture on planned research for the formation of an intensive compact city in Yubari City, Hokkaido, which is my research area. Since this is a theme that I have been involved with on a daily basis, when listening to lectures, I emphasize what I should emphasize in order to convey what I have researched to the world, rather than just taking a passive attitude. I took the course from a bird's-eye view of what I had to convey. In developed countries overseas, the population is declining rapidly and there are many regions, so I hope that the content of this lecture will be one of the methods to guide future town development.
Next, I would like to talk about presentation assignments created by six students. At first, I was very anxious in my group because I was the only Japanese person. Furthermore, since it was an online exchange using ZOOM, it was difficult to directly read the atmosphere and facial expressions of the other party. However, the Russian students kindly led me, who was nervous at the first meeting, and managed to communicate. However, it was quite difficult to communicate with gestures on the screen, and I was very disappointed that the first meeting ended because I couldn't convey exactly what I was thinking. I wanted to make use of this regret next time, and at the second meeting, I was able to convey my thoughts and ideas while connecting the words and words I had. However, it was very helpful because the Russian students listened to me more than that.
As a result, we decided on the division of roles for each theme and compiled the materials while making the most of each strength. The field I was in charge of was "Should we play leading roles in the fields of sustainable environment in the Arctic Circles?". In a world of global warming, the Arctic Circle is extremely affected by melting ice, increasing methane gas, affecting living organisms, and extreme meteorological phenomena. With the common goal of reducing CO2 emissions, we wondered what Arctic countries could do together. In particular, I proposed four this time. The first is "Research cooperation," the second is "Construction of scientific ability," the third is "Access to information," and the fourth is "Strengthening and cooperation of remote sensing programs and field monitoring and observation programs." Combining these, I think we must take this issue of the Arctic Circle as our own.
As mentioned above, I feel that I was able to actively communicate with Russian students while I was not accustomed to them, and deepened my understanding of the problems faced not only in Japan but also in other countries. In the future, I would like to continue to actively interact with students by taking advantage of the experience gained from this program and valuing various opportunities in order to activate research activities in Japan and Russia.